FatCat Servers Web Hosting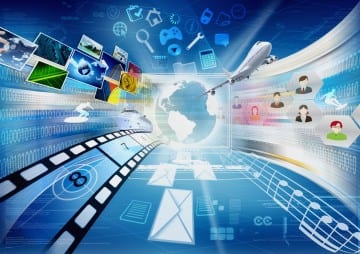 Some History
Starting in 2000 we ( PC Concepts ) had about 30 combined small and medium businesses that we were hosting websites and handling their Email Services. For about 4 years we tried web hosting with many different hosting providers trying to find one that was reliable.
We constantly had issues with temporary outages of the Email services, MySQL services and sometimes even the HTTP services would be unreliable. It was a tech support nightmare for us, and we knew we were going to have to do something different or get out of the web hosting business.
We researched many hosting providers and found out that most of them did not own or lease their web servers, they are simply reselling for other resellers. This leads to at least two major problems …
First is tech support, the folks that you are contacting for support have no clue what is going on with the server, they have to contact their hosting provider, who also is reselling for another reseller so he doesn't know what is happening either and he has to contact his webhost … well you get the idea!
But most importantly is why were there problems anyway? The main reason is simply overcrowding of the web hosting servers. Selling web hosting packages with unlimited resources, some even sell unlimited reseller packages, that can sell unlimited reseller packages and so on.
On low priced unlimited accounts they have to sell more accounts per server to cover their costs, lets face it leasing or owning servers, plus server management and bandwidth is not free. While we average less than 100 domains per server, many hosts run several hundred, hence slower performance, less reliable, failing services, etc. Slow servers will effect your sites SEO,  Google page rankings are lower on slow servers!

2004 FatCat Servers is born
We decided the only way to have reliable service was to manage the servers our self, this way we have full control of how many domains are housed on a single  server, or server cluster. Our Servers are housed in several cities through the US in Secured, State of the Art Data Centers
We set reasonable limits on our web hosting packages, We will NEVER overcrowd a server period ! Some of our  competition overcrowd their servers to cover their low prices causing high server loads, slow-downs and crashes. NO OVERCROWDING is one of the main reasons FatCat Servers Web Hosting Servers are Ultra Fast and Dependable, We guarantee a 99.9% up-time, however most of our servers have a 100% up-time record!
We have a small support staff and operate by support ticket system 24/7/365 – We also have phone support 9:00 – 5:00 EST M-F. There is only one level of support here, Top Teir! You deal straight with the technicians that directly maintain our. Servers. Our current average ticket response is 17 minutes.
If you are currently experiencing unreliable web servers or services, or servers that are "Just Too Darn Slow", or looking for your first website host and want to avoid the common pitfalls associated with "Bargain Basement" hosting services , give FatCat Servers a try RISK FREE. We know you will be happy and we back it with a 90 day FULL money back Guarantee**
FatCat Servers Web Hosting Accounts
FatCat Servers Web Hosting is a full service web hosting company that provides Ultra Fast and Reliable Business Class Web Hosting, Domain Registrations SSL certificates and more. We offer cPanel 11 hosting packages starting at an  affordable $4.95*
We utilize Ultra Fast Servers located in state of the art data centers
FREE Automatic nightly and weekly website backups and FREE Unlimited restores – Included with all of our web hosting plans
FREE SSL certificates
24 / 7 Expert Support through our FatCat Servers Web Hosting Support Ticket System
90 Day Satisfaction Full Money Back Guarantee on all of our Web Hosting packages
and Reseller Web Hosting Plans **
We do not offer unrealistic "unlimited everything" web hosting packages that only lead to server overcrowding, poor performance and  server crashes.
That's why at FatCat Servers Web Hosting you can truly "Feel the Difference!" – Guaranteed or your money back!
* With a three year pre-payment
* * Domains, SSL Certificates, Virtual and Dedicated servers excluded
All Web Hosting Accounts Include:
cPanel 11 / Paper Lantern
Custom FatCat Servers Members Area

Free Softaculous Premium – Automatic installation of over 400 Scripts

Free Daily Backups
Unlimited Free Restores
Free SSL Certificate with all hosting accounts